Looking for School mobile apps? The involvement of parents in their children's education has a very positive effect on a students development of social skills as well as on academic achievement. Academic institutions and schools understand that education is not only the responsibility of a school, but it is the job of both school and parents as they both play an important role in the students' school readiness and academic achievement.
This is the reason why parents and school communication is the perfect avenue for promoting parent involvement. School mobile apps are one of the best solutions that offer the platform to communicate between school and parents.
Increasing parent involvement:
At home:
Parent involvement is not only limited to the boundaries of the school where they need to attend a parents-teacher meeting or attend result days; their involvement also takes place at home when students need the help of their parents in their school work. Parents help their kids at home, listen to them, and brainstorm for their school projects.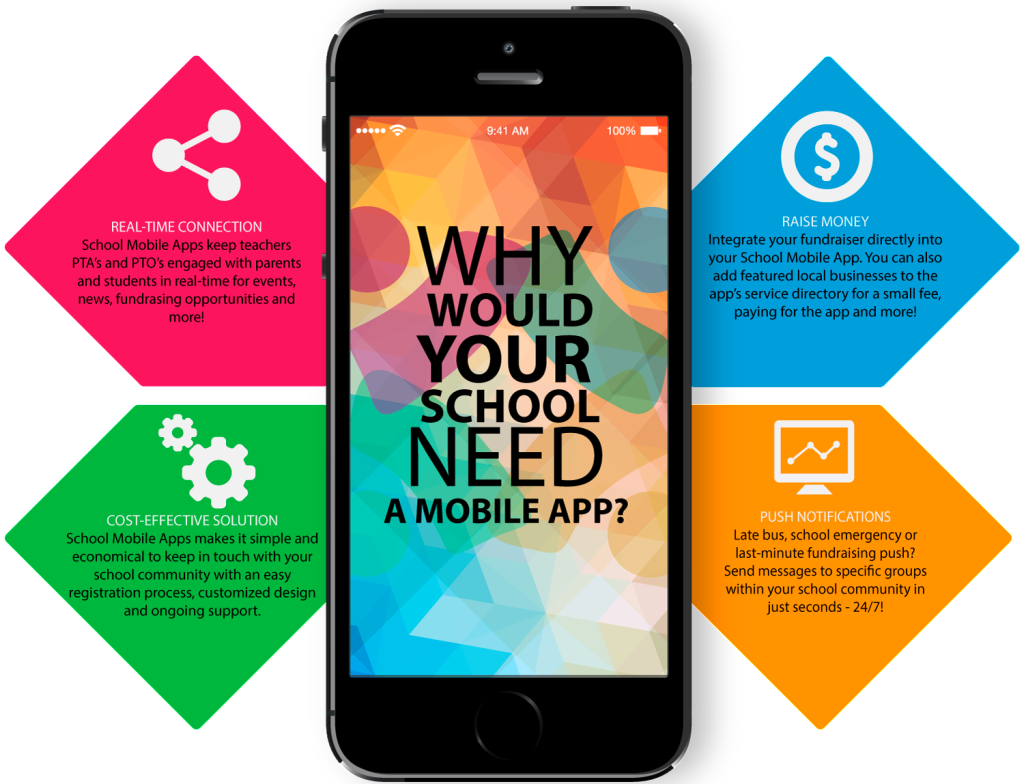 Kids that are facing some kind of difficulties or challenges at school do not tell their parents often about such issues and wish to solve them on their own. The school apps help the parents to communicate regularly with the school and keep themselves updated with the issues, challenges, and developments in their children so that they can help their kids at home.
In school:
Through the best school mobile app, parents get updated quickly with the parent-teacher meetings, result days, open school days, and many other events. In this way, parents show an active interest in their kids by involving in their school meetings, conferences, and other events.
Undoubtedly, school communication is the best way that helps in the development of a student. Parents who do not receive regular updates regarding their kids' progress in school organization apps through newsletters get frustrated. Paper newsletters are now getting outdated since mobile apps have replaced these papers. School applications are one of the best practical solutions to all these problems.
Mobile apps have the feature of push notifications that allow the messages to be delivered instantly to the parents so that parents can quickly receive the notes and important information. In this way, the school mobile app reduces the frustration of parents getting connected and communicating with the school. Plus, it lets the parents be involved in the activities of their kids and in their development of social skills.