Every business needs to have access to marketing specialist services to help it create and also implement its various marketing strategies. The tactics are centered on the first core of the industry, the products and services offered. At Gold Coast marketing consultant, we help your company to create a unique and detailed marketing plan that will determine your product and services marketing message and also to identify an appropriate marketing mix. Additionally, we follow the laid down procedure, execute it and implement the strategy making your company profitable.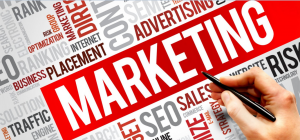 Our Marketing Professional
We have highly trained experts who are knowledgeable and skilled in the marketing process and consumer behaviour. They can identify your company target market, interestingly positioning your services and products to attract your potential consumers and turn them into buyers. Our experts are creative and analytical thinkers.
Services Offered
We specialize in services like
Branding and Identity: great branding helps to tell a story about your company and to connect you with your target audiences. Developing a winning brand is always driven by the data and information that ranges from brand guidelines, product logos, print collateral and templates hence creating consistent and winning marketing channels.
Content Marketing
Increasing your traffic, sharing through social media, maximizing your customer engagements and optimizing your website you need to have tailor-made content that is winning. The content needs to maximize your services and products return on investment through driving of profitable customer actions. We will create content that will give meaning information to your audiences and also have reliable technique across the entire marketing channel that includes social media, websites, pay-per-click, blogging and more.
Search Optimization
The Search engine optimization is a unique way of optimizing your website quality, content and structure to help you improve your organic ranking in various search engines like Bing and Google. We ensure that your keyword research, site speed optimization, site speed, description creation, structures title and improved website architecture blend well with your product and services branding.
Other services include Website design, graphic design, marketing plan, marketing audit and copywriting and auditing.
We have the power and ability to make business owners in Gold Coast achieve their business marketing goals. We do this by efficiently identify the core areas of growth and coming up with a profitable marketing consultant strategy that will move the company to a higher high of profits by accelerating sales.